Calm Canine
Polite Behaviour for Adults and Teens
Duration
6 week course
60 minutes per session
Location
The Dog Shed, Blackhill, Kill, Co. Kildare
Cost
€150 for six week course
€20 deposit required to secure your spot
Course Overview
Adult dogs can develop bad behaviours over time and teens can change from devoted little shadows to rambunctious play machines. Sometimes these changes will be slow to appear and sneak up gradually, other times they will happen seemingly overnight. Often it is difficult to deal with these changes when there is no particular apparent reason for the change.
This course caters to dogs that have done some training before but have developed a self-reliant streak and are no longer listening. It is also suitable for teens and adults that have not done any training before and are having some difficulties at home, on walks, or other situations.
Given the spread of suitable attendees this course does have a syllabus but is very dynamic, allowing attention and focus on those problems that everyone is having, along with providing a safe space to practice the solutions in the company of other like-minded dogs and handlers.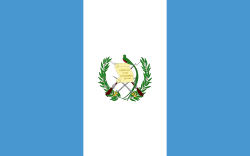 What does this course cover
A guide to topics and behaviours
Self Control
Recall
Polite approach
Calm down
Leave it/drop it
General Obedience
Foundations of training
Focus & attention
Settle on cue
Come fore - By me - Let's
Problem Solving
Dealing with chasing
Polite leash walking
Meet & greets
Destructive chewing
Current and Upcoming Courses
Book your spot
Each course is restricted to a maximum of 6-8 dogs depending on the number of assistants the lead trainer has in the course. Your spot is not guaranteed on a course without registration and a deposit.
Februrary 2nd, 1:45pm - 2:45pm, The Dog Shed, Blackhill, Kill, €150 (NOW FULL)
February 23rd, 3:15pm - 4:15pm, The Dog Shed, Blackhill, Kill, €150
Our main course will run in our training center in Kill.