Playdates
Our weekly playdates will be starting up in Monread Community Centre in Naas in addition to our venue in Kill. These playdates will be for different groups each week so be sure to check the mailing list each week to see if the group is suitable for your dog. The different groups are:

- puppies under 6 months

- puppies over 6 months and under one year

- smallies alumni

- large dog alumni

All dogs attending must have all their vaccinations up to date, including kennel cough. This session will run on Sundays at 3pm - 330pm, costs €8 and must be booked one week in advance.
Polite Puppy L1
Our 6 week Polite Puppy L1 course is getting a second home in Naas. In this course we work on all the standard puppy problems such as play biting, separation anxiety, and toilet training. Along with this we cover socialisation; leash walking; recall; self control; and polite meet and greets. Each session is 1.5 hours long. 30 minutes is dedicated to off leash socialisation each week so that puppies can learn to play nicely together while still listening to us.

The full course is €190. The next session starts on Sunday 3rd November at 11am - 12:30pm. Your pup must have all vaccinations up to date, including kennel cough. To book a spot we will need the registration form filled in, a deposit of €50 and a copy of your pup's vaccination cert no later than one week before the start of the course.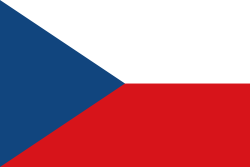 Weekly Obedience Classes
We are running weekly obedience classes, open to everyone on Sundays at 2pm from Nov 3rd. These sessions are 45 minutes long and cost €25. They must be booked no less than 6 days in advance.
Reliable Recall
Our reliable recall sessions work on getting your dog's focus on you around distractions. We work on the fundamentals of recall and build up reliability at your dog's pace.
Dates: Oct 20th, Nov 3rd, Dec 1st
Leash Walking
Like recall, leash walking is not a difficult skill to teach, but is one that requires lots of practice in controlled situations. This group goes back over the basics and gradually builds up difficulty as your dog succeeds.
Dates: Nov 10th, Dec 8th
Polite Meet & Greets
As dogs grow up and get on with their lives, they can sometimes forget how to politely meet other dogs and people. They can get over excited and jumpy, putting others off. This group works on calming down and listening to others.
Dates: Nov 17th, Dec 15th

Self Control
Without self control our dogs can get into all sorts of trouble with people and dogs. This session help your dog realise what is and isn't okay when interacting with the world.
Dates: Nov 24th
Scentwork L1 Pt1
Scentwork is one of the best ways to give your dog focus and help them calm down with a very useful job. Dogs are designed to find things with their noses but many of our dogs forget how to do this on fast walks or short hellos with other dogs.
Who is this course for?
This course is great for:
dogs that spend their lives on walks with their noses on the ground
nosy breeds such as cockers, beagles, cockapoos, labradoodles, labradors, golden retrievers, and spaniels
dogs that get a little too excited at the slightest event
dogs that get a little destructive at home, digging, robbing socks, chewing skirting boards
What is in the course?
In this course we cover the first half of level 1 search work.
build motivation for searching and focus on you
introduce the four search environments: vehicle search; exterior search; office search; and luggage search
start to learn to identify specific odours
work with distractions of other dogs around
When is the course?
This course will run every Sunday at 12:45pm to 1:45pm in our new venue in Monread Community Centre in Naas. The course costs €165 for the 6 weeks.
This is part one of two that builds you and your dog up to the level required to do a Scentwork UK Level 1 trial. We will be looking to hold a trial after part 2 in the new year for those that wish to give it a go.