Reliable Recall
Recall no matter the distractions
Duration
3 week course
45 minutes per session
Location
This course is run in both our training facility in Kill and in Monread Park in Naas
Cost
€75 for the three sessions
A deposit of €10 is required to guarantee your spot
Course Overview
Along with leash walking recall is one of the biggest problems most dog families have with their furry friend. Most dogs are wonderful at home or in the garden but once you open that front door and get to the big bad world outside then all bets are off. Once that leash comes off and your dog sees another dog or anything else interesting no amount of calling, coaxing or attempted bribery will get them back.
This course is designed to teach you and your dog how to handle off-leash sessions and give you both the confidence to enjoy the great outdoors. Just as with leash walking, this is not a quick fix but requires time, dedication and patience to get a solid recall no matter the surroundings. Some dogs are more attracted to certain distractions than others so this course is flexible with regard focus on different aspects of recall. The most important thing to remember that a recall is a recall regardless of what is around.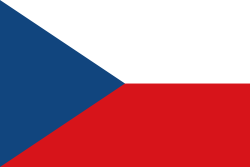 Attention
Focus and interest in handler
It is always good to come back
Check ins
Distractions
Sit to say please
Polite approaches
Recall means recall
Proofing
Make sure that your recall works no matter the situation
Slowly build up consistency and reliability
Current and Upcoming Courses
Book your spot
This course takes place in both our Kill and Monread Park venues. We do not have a course scheduled at the moment but do get in touch to check about interest and plans for the next iteration.